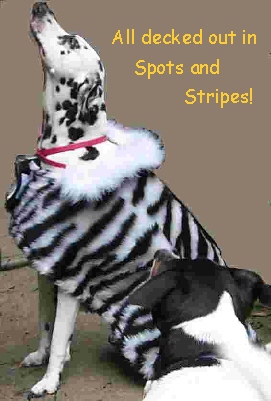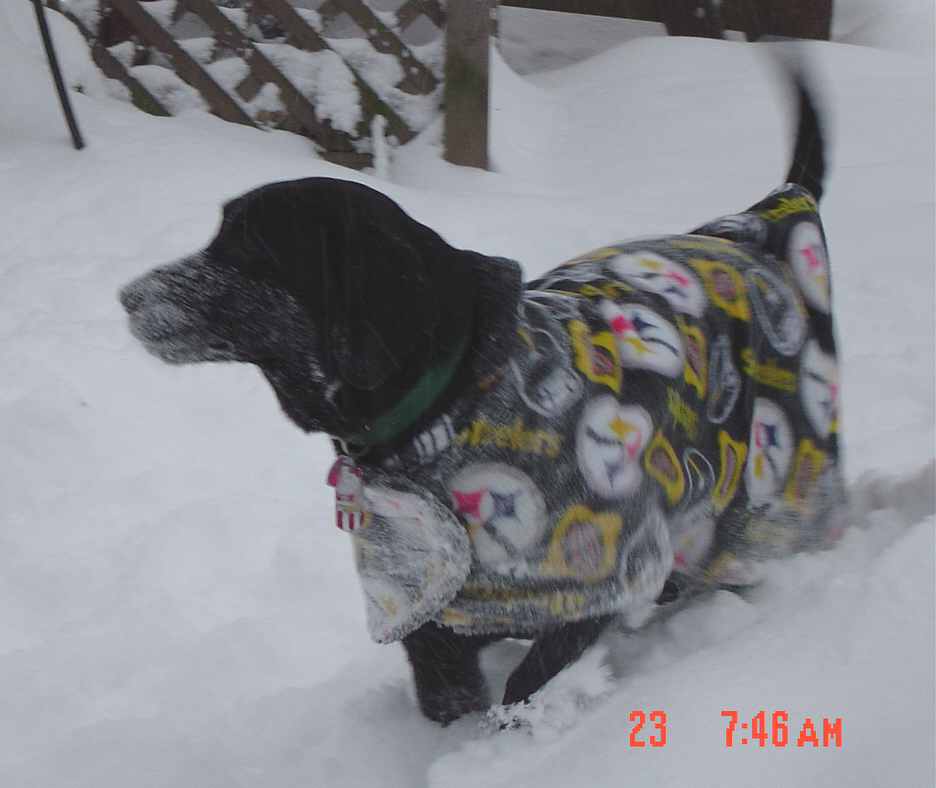 By the time you get around to ordering your best friend's winter coat ... winter will be here
ORDER NOW
Welcome to Custom K-9!!
We're glad you stopped by!!



Custom K-9 is an entity today because of a Dalmation named Roxy I adopted from a no-kill animal shelter. She was very sick and needed much medical attention. When I tried to buy a coat to cover her in the winter times while we went for our bathroom walks, all coats seemed to be made according to breed. Roxy was a larger Dalmation than most. After Roxy's passing, I decided no one else's dog or cat should have to freeze because something doesn't fit, or isn't made to suit. All coats made by Custom K-9 are just that ...CUSTOM. I will ask for specific measurements and coats will be made to fit YOUR dog or cat. If your animal has arthritic hind quarters, then you need a coat that hangs down over the sides and rear to help protect from the cold. Some coats come with hoods for those of you whose animals always seem to have ear infections. You can be as simple or jazzy as you want. Our most popular coats still remain the leather bomber jackets and the fake furs with feather boa collars.